Collaborative Research Grants for teams of post docs at the Ecology of Animal Societies Department, University of Konstanz / Max Planck Institute of Animal Behavior
News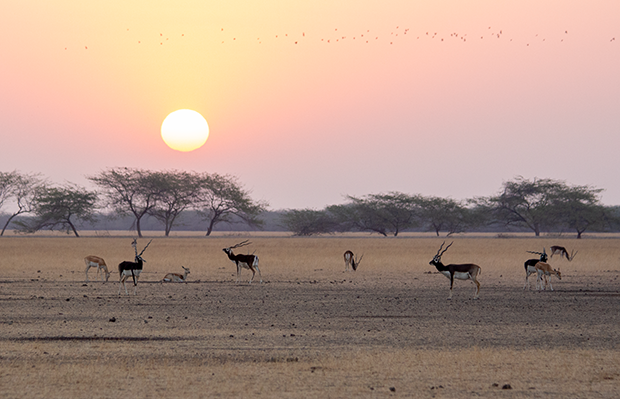 Dr. Vivek Hari Sridhar, Dr. Hemal Naik and Dr. Akanksha Rathore have been awarded the CRG-CASCB joint grant by the Department for the Ecology of Animal Societies at the University of Konstanz / Max Planck Institute of Animal Behavior and the Centre for the Advanced Study of Collective Behaviour, University of Konstanz. The team will study the spatial and social drivers of mate-choice in antelope leks. Read more here
The Collaborative Research Grant Program is intended to fund collaborative research projects addressing broad questions related to how animal societies emerge and function. Grants support integrated research teams of 2-3 postdocs to tackle broad and important biological questions by drawing on diverse perspectives and skill sets. Grants cover salary for all team members (employment at the University of Konstanz, German salary scale TV-L, level E 13) over 3 years, with a possibility of extension for an additional year, as well as funding to cover research expenses and professional development activities.
CRG projects relate to the broad focus of the Ecology of Animal Societies Department. All post docs participate actively in the development of our scientific community, and contribute to a collaborative and friendly research environment. For more information on the Ecology of Animal Societies Department, please visit (https://www.ab.mpg.de/crofoot).
Applications for the Collaborative Research Grant are no longer being accepted at this time.